This is preliminary race info. Year-specific details, such as opening times and locations, will be posted 2 weeks before the race.
BSI reserves the right to change the route, program, and date of the event.
Date & location
Date
April 4, 2020
Start/Finish area
Margaret Island

Distances
Telekom Fun Run Relay for 3: 3 x ~2 km
Telekom Vivicitta Family Run: ~940 m
Suhanj! Disability Run: ~940 m
Telekom Minicitta: ~2500 m
Telekom Vivicitta Walking: ~2500 m
Telekom Midicitta: 7000 m
Starts
Wheelchair and handbike racers can start ahead of the field but they have to consult with the race organizers in advance about passing the lead car.
Course
The exact course changes every year, however, you can take a look at the course of the previous edition here.
Race center & bib pick-up
Race centre
To be announced later
Bib Pick-up
In the race centre starting on Friday until 30 minutes before the start.
You must have your registration confirmation with you to pick up your bib, either printed or the e-mail on your phone. To collect the bib of another runner you must show his/her registration confirmation.
Changing rooms, cloakrooms, toilets
Changing rooms
Facilities will be open before and after the race.
Cloakroom
In tents at the start/finish area.
Attention! We don't guard valuables in the cloakroom!
Toilets
There will be portable toilets and urinals for men near the race center, at the start/finish area, at each refreshment and relay exchange station.
Refreshment stations
There will be refreshment stations set up at the start and finish, serving water.
Telekom Midicitta 7 km
There will be one refreshment station on the course around 3 km serving water.
Registration
In advance: online at entry.budapestmarathon.com until midnight on March 30. Click here for prices and further details.
Registration for the Midicitta (7 km) is open. For the other distances, prices will be announced and registration will open later in 2019.
On-site: If the limit has not been reached registration is also possible on-site at the race centre.
There is no on-site registration for wheelchair and handbike racers!
The registration fee includes:
participation in the race
race number
a unique cotton T-shirt with the race logo for Relay for 3, and Minicitta 2.5 km runners
a unique technical running shirt with the race logo for Midicitta 7 km runners
a unique race medal for Midicitta 7 km runners
refreshments
finisher's bag
medical service
course closed to traffic
chip timing for Relay for 3 and Midicitta 7 km runners
other programs before and after the race
21.26% VAT
Limits
Entry Limit
BSI reserves the right to introduce an entry limit at any time prior to the race.
Time Limit
Telekom MIdicitta (7 km)
7:30 min/km from the time the last runner crosses the start line.
A sweep bus follows the runners at a steady 7 min 30 sec/km pace. If the last runner of the field is running faster than that, then the sweep bus is following him/her. If you are passed by the sweep bus, you have to get on the bus, your race number will be crossed and you are not allowed to enter the finish area.

Time measurement
Telekom Fun Run Relay for 3
The chip will be attached to the end of your baton.
Telekom Midicitta 7 km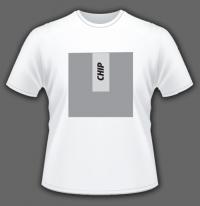 The UHF chip will be located at the back of your bib number.
Consequently, it is essential that you wear your own bib correctly: well visibly on your chest without folding it.
Failure to do so may result in a 10-minute time penalty.
Other distances are not timed.
Results
Midicitta 7 km & Fun Run Relay for 3
A list of results will be published online real time, the lists are being updated while runners are crossing the finish line.
Runners who do not have a time at one of the checkpoints along the course will not be given a rank.
Those who received a 10-minute penalty will be marked with an asterisk.
Other distances do not have time measurement, consequently, no result list will be available.
Medical assistance
During the race, medical services are available at the medical area beside the finish line.
If you see someone collapsing along the course please notify the race organizers posted at each kilometre sign or at the refreshment stations.
At the back of each start number, you can find the phone number of the medical team.
Fill in the emergency section on the back of your bib. Do not forget to mention if you have taken any medication before the race!
Additional information
Please wear your race number on the front and make sure that it is clearly visible at all times and don't fold it! Make sure you put your race number on your T-shirt properly with the safety pins which can be found in your race packet and also on the registration tables. Improper wear might result in a 10-minute time penalty.
Participation in the event is open to any properly trained runner or wheelchair racer who has agreed to the standard terms and conditions.
When you use earphones, you are unable to hear noises from outside, so you might obstruct a runner who is trying to pass you or race marshals or members of the medical team. It is NOT PERMITTED to listen to MP3 players or any other devices plugged into both ears. Anyone breaking the rules can get a 10-minute time penalty.
Among the runners, there will be race organizers on bikes and motorbikes, and also ambulances if needed.
Participants are not permitted to roller-skate, bike, run without a race number, or run with a dog. Those attempting to run accompanied by someone on a bicycle or on roller-skates can be disqualified.
Any commercial or promotional activity should be permitted by BSI in advance, in a manner determined by BSI.
BSI reserves the right to limit the number of participants and close registration at any time.
BSI reserves the right to change the route, the program and the date of the event.